For immediate release:
New York, NY - September 2, 2005
Contact: special@alberrios.com
al berrios & co. Relaunches Website
For its upcoming 5th birthday, al berrios & co. gave itself an early birthday gift: a brand new site.
alberrios.com is not significantly different visually: links were added strategically to encourage visitors to engage the firm's services; some content areas were tweaked for easier reads; some content was rewritten or repurposed.
The significant change is the back-end, its architecture and organization, which now permits the site to be viewed on any browser and facilitates the site's scalability. Moving forward, alberrios.com will feature more functionality, expanded "About Us" areas, and serve as a better resource for associates, clients, and prospective clients.
"I'd like to sincerely thank Dr. Stavros Macrakis, Ira Krause, Randolph Hernandez, Fred Nickols, and everyone who's visited our site over the years and offered friendly feedback. Without them, this wouldn't have come to fruition as quickly as it did," said Al Berrios, Managing Director, al berrios & co.
The process was cumbersome, taking a full 10-days, working round-the-clock on over 400 site files:
First, The Back Up + Reorganizing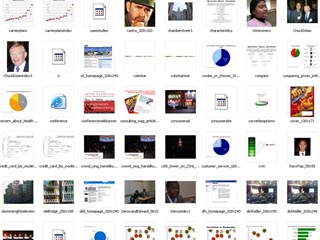 Second, Changing Names...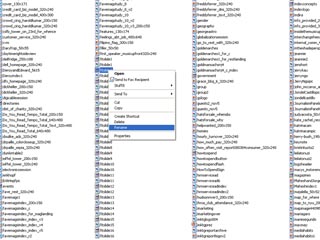 ...Links and Layout, One By One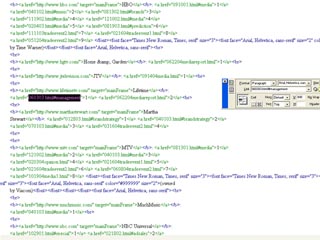 Third, Uploading & Renaming Files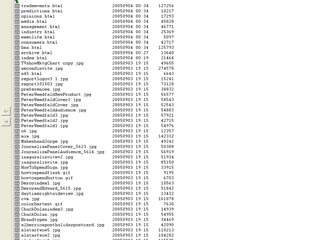 Finally, Making Sure It All Works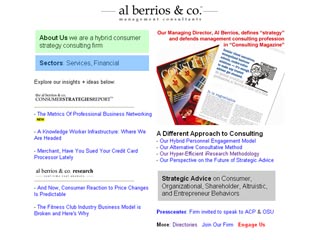 For tips on helping us make the site better or gushing compliments, please email special@alberrios.com. Enjoy!
About al berrios & co.
al berrios & co. advises organizations on their strategic alternatives, integrating social sciences to our advice and offering clear guidance on how behavior impacts the viability and value of their strategies & tactics. Our advice is delivered using our innovative consultative approach, backed up by a staggering amount of real-time discussions with everyday people, and executed utilizing a hybrid organizational structure. For more information, visit: http://www.alberrios.com

# # #