trade event

---
Inside The Music Upfront, + + +
By AL BERRIOS

It's a mockery what advertising has become today. Convinced that they're being "tivo'd" out of business, advertisers are seeking alternative ways to talk to consumers. And as the music industry faces its most ominous challenge to its business model, they're more than happy to offer such an alternative way. This "Music Upfront" - appropriately hosted a Carolines in New York's Times Square on September 14 - was literally a bazaar where record label execs sold their artists the same way slaves used to be sold to the highest bidder. Everything from licensing of songs, to music video product placements, to lyrics with brand names inserted into them were up for grabs. Nothing is sacred.

Interestingly, this was loosely modeled after the regular television upfronts in May, so you can imagine how grueling it was sitting through sales presentation after presentation. I now understand why guys like David Verklin, CEO of Carat North America, a large media buying firm that spends several billion during the upfront on behalf of clients, and Sir Martin Sorrell, Chairman of WPP, the large marketing services conglomerate (who spends over $40 billion in total on media) are so adamant about changing the format: after hours of presentations, relationships (and mindsets) change and deals are less skewed in the best interest of clients. Clearly, all this benefits the media companies, and thus they love the upfront.

Although the event itself was an amazing forum to see this phenomenon called "selling-out", it was ultimately not a worthwhile learning experience. But if you're in the entertainment business, it would have been a top-notch networking opportunity. Overall, this event merits 3 pluses.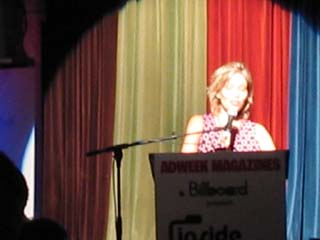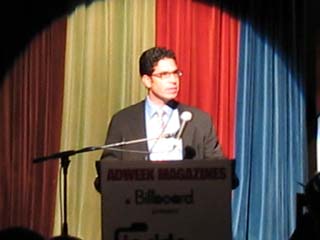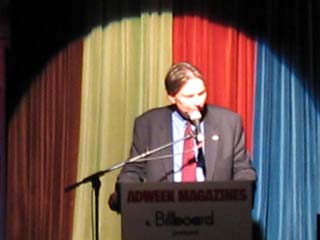 Write to Al Berrios at editor@alberrios.com


Disclaimer: The recommendations, commentary and opinions published herein are based on public information sometimes referenced via hyperlinks. Any similarities or likeness to any ideas or commentary from any other sources not referenced is purely coincidental. al berrios & co. cannot control any results occurring from advice obtained from this publication nor any opinion(s) conveyed by any reader of this publication.

(c) 2004. All Rights Reserved. al berrios & company, inc. Published by al berrios & co. This Report may not be reproduced or redistributed in any form without written permission from al berrios & co., subject to penalty.