marketing

---
Everyone's a Punk Rocker - Examining the Effects of a Sustained Promotions vs. Short, Focused Promotions
By AL BERRIOS

Thirteen million, nine hundred thirty-five thousand, three hundred and six people in this country claim to be in punk rock or rock bands.

Of these, 836,118 are aware of some sort of competition targeting them at any given time. (1)

At $2,987 million in sales, rock and roll is the largest music genre in the U.S. (2), meaning that this group of people is a valuable demographic - unless you overexpose them to your marketing message.

In a recent analysis of a 6-month promotion for a large fast-casual restaurant chain, al berrios & co. discovered that awareness of the promotion decreased 57.2% upon entering a second phase, then decreased another 12% upon entering the third phase. Intent-to-participate in the promotion followed awareness downward with dramatic drops through the end of the campaign. Each phase culminated in local, then regional, then one national concert.

(Note to reader: Our analysis tracked consumer awareness of the interactive component of this campaign. The population reached was weighted to the consumer segment this marketer wanted to reach. In defense of our methodology, consumers don't live in a bubble and consume other forms of media. With a multi-million dollar budget supporting this campaign, other touch-points were engaged by the marketer, and in our opinion, our tracking reflected the general effects of the entire campaign with regards to the consumer reached.)

This by no means is definitive proof of the effectiveness of a campaign like this, particularly since we did not account for receptivity of creative and current events. However, broadly, it does imply what marketers have known all along: shorter day- or week-long marketing efforts that are targeted and relevant may yield a greater bang for your marketing dollar than sustained month- or year-long efforts for a brand.

And when utilizing recording artists as endorsers, marketers have to be careful to connect their brand with the fans, not just help an artist sell more records. In this particular promotion, the reward was a concert; the unknown challenge was that there were 21 other concerts occurring during the timeframe this campaign was running, one even carrying a name that sounded too similar to our tracked campaign's concert (3)! Since the marketer was careful to not present their brand as the financial backers of this promotion too overtly, there was little-to-no consumer feedback regarding the brand, but plenty regarding the artists and music. In fact, just 0.32% of the general population that we tracked during this campaign were aware that they were being marketed to (4). Based on this number, this marketer would have had to repeat this campaign 4.7 billion times to generate an awareness level of the brand worth 100% of say, a $15 million average promotional investment.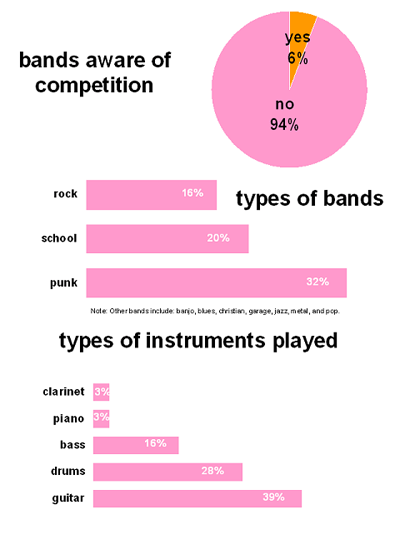 Recommendations for this marketer moving forward would be to:
- reduce campaign duration to increase level of consumer engagement, increase customer service associates' enthusiasm for the campaign, and avoid conflicting campaigns by competitors. It's important to note that high reach and frequency of a marketing message doesn't necessarily mean that a worthwhile portion of the intended audience paid attention or became involved; and
- improve integration with other marketing and media assets, including p.o.p and service associate participation at restaurants. Although this recommendation may sound obvious, franchisees are often difficult to collaborate with. The lack of this during this marketer's campaign could very well be constituted a waste.
Write to Al Berrios at editor@alberrios.com

Footnotes
1 al berrios & co. analysis
2 [ PDF File ] "THE RECORDING INDUSTRY ASSOCIATION OF AMERICA, 2003 Consumer Profile"
3 According to consumer feedback.
4 Such low awareness of the marketer was a goal of the campaign.
Top

Related alberrios.com Sections
- Airline, Lodging, Travel, + Restaurant Industry Strategies
- Celebrity Endorsing + Licensing
- The Behavioral Economic Impact of Entertainment
Top

Related Content
- "ALLIED DOMECQ PLC's Annual Report"
Disclaimer: The recommendations, commentary and opinions published herein are based on public information sometimes referenced via hyperlinks. Any similarities or likeness to any ideas or commentary from any other sources not referenced is purely coincidental. al berrios & co. cannot control any results occurring from advice obtained from this publication nor any opinion(s) conveyed by any reader of this publication.

(c) 2004. All Rights Reserved. al berrios & company, inc. Published by al berrios & co. This Report may not be reproduced or redistributed in any form without written permission from al berrios & co., subject to penalty.